Our news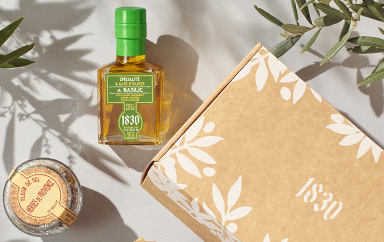 GIFT IDEAS
Offer our selection of gift ideas from Provence to please those around you.
Discover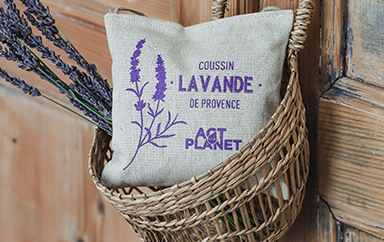 ENGAGED LAVENDER CUSHION
Engage with us! For each sale of this lavender cushion, €1 is donated to the "Act for Planet" association to support the actions carried out by the "Fonds de sauvegarde de la lavande en Provence".
Discover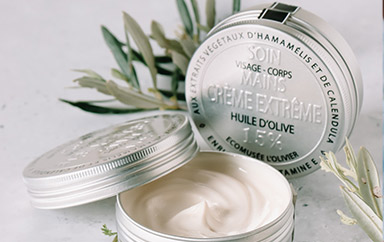 NATURAL COSMETICS
Discover our natural care products from Provence: extreme cream, pure olive soap to gently protect your skin.
Discover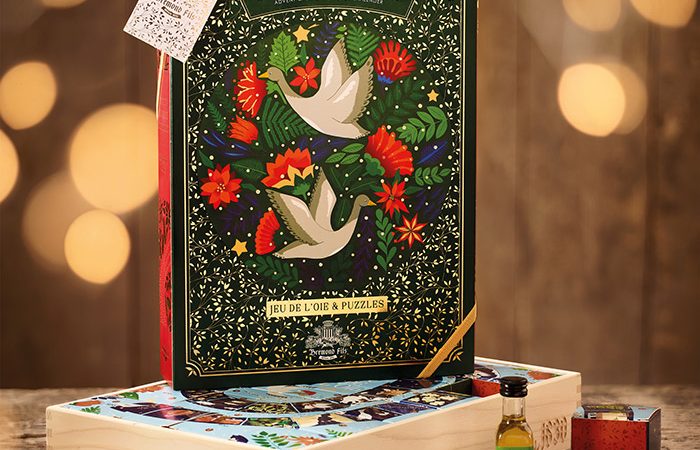 L'article du moment
Our gourmet & committed Advent calendar is back!
This Advent calendar illustrates our commitment to the Act for Planet association and the Bird Protection League (LPO) by highlighting this year the protection of greylag geese and
their migration. By financially supporting their projects, we are taking concrete action for the climate. Having this calendar means supporting these actions with us and allowing others to see the light of day to promote the emergence of environmentally friendly agriculture.
Our recipes
All our recipes
Melon soup with Pastis
We have chosen to decline this cucurbitaceous melon into a soup where our all-flower honey meets Marseille pastis. For delicacy, we added a little goat cheese…
Read the recipe
Chickpea salad with zaatar spices
Discover our recipe for chickpea salad seasoned with smoked spices from Zatar. A summer recipe that is easy to make and full of sunshine!
Read the recipe
Panna cotta with honey and lemon curd
Here is a dessert combining sweetness and acidity, a gourmet ambivalence that we strongly recommend! Honey goes wonderfully with dairy products and remains a healthy and balanced way to sweeten your dessert. Lemon curd, made with olive oil, is 100% natural and unique. It supports the solar side of this recipe.
Read the recipe
L'épicerie fine, une histoire qui commence en 1830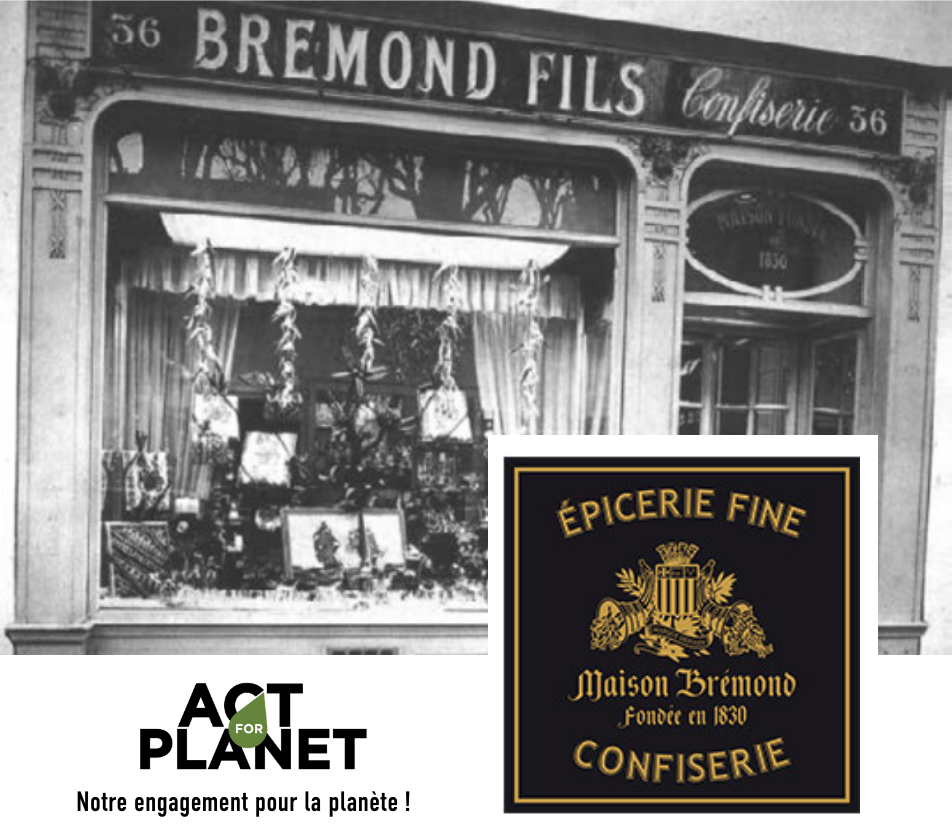 L'épicerie fine Maison Brémond
a été créée en 1830 à Aix en Provence puis reprise en 2015 par Olivier Baussan. Le fondateur de l'Occitane en Provence, d'Oliviers &Co et de l'Ecomusée de l'Olivier est aussi largement impliqué dans des associations pour la sauvegarde du patrimoine végétal, pour la relance d'une économie rurale respectueuse d'une terre vivante, le développement durable, le bien être animal, la biodiversité et l'agroforesterie. Toute la sélection de nos produits s'appuie sur le plaisir de partager avec nos clients l'ensemble de ces valeurs.
Afin de vous garantir un maximum de fraîcheur, la Maison Bremond ne produit que des lots par petites séries.
Nos produits peuvent faire l'objet de consignes de tri. Pour en savoir plus : www.consignesdetri.fr